Sarasota Alimony Lawyer
Helping You Settle Your Alimony Matters in Charlotte Counties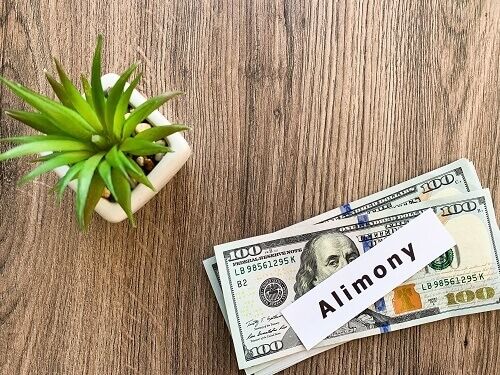 As you file for divorce, you have probably started to worry about how you are going to financially support yourself once the process is finalized. Perhaps you quit your job to care for your children and growing family. As you contemplate being a single parent, you worry about whether you will be able to secure adequate employment.
Whether you have been married for a short period of time or for many years, you may be entitled to alimony, or financial assistance, from your ex-spouse. An experienced and compassionate Sarasota alimony lawyer from Boeller Law, P.A. may be able to obtain the alimony you need to move on with your life.
Are you seeking alimony? Call Boeller Law, P.A., today at (941) 315-8598 or contact us online to schedule a consultation with our alimony attorney in Sarasota.
How Does Alimony Work in Florida?
Under Florida law, alimony may also be known as "maintenance." Alimony is required in situations where one spouse may not be able to financially support themselves during and/or after the divorce. Marriage length is an important factor when determining alimony. Marriages may be classified as short, moderate, or long-term:
Short-term – Less than ten years
Moderate-term – Ten or more years, but less than twenty years
Long-term – Twenty or more years
How Does a Court Determine Alimony?
When deciding alimony matters, a Florida court reviews the following aspects:
The duration of the marriage
The standard of living upheld during the marriage
The financial situation of the spouse seeking alimony
The earning capacity and sources of income of each spouse
The age, physical and emotional condition of each spouse
Types of Alimony in Florida
Florida has multiple types of alimony, including:
Temporary - This type of alimony helps the recipient remain financially stable during the divorce process and ends when the divorce is finalized.

Bridge-the-gap - Florida is one of few states that offer bridge-the-gap alimony. This type of spousal support assists the recipient with short-term needs during the transition from married to single.

Rehabilitative - The court awards rehabilitative support in cases where one spouse can become self-supporting but needs time and financial assistance to develop the necessary skills to enter the workforce.

Durational - Much like rehabilitative support, the court sets a time limit for the alimony. However, in this case, a plan to enter the workforce is not required.
Legal orders like alimony can be modified if an individual's circumstances change after the divorce is settled.
Contact Our Sarasota Alimony Attorney Today
If you are worried and stressed about your post-divorce financial situation and wish to seek alimony, you have come to the right place. At Boeller Law, P.A., our Sarasota alimony lawyer is a Florida Supreme Court Certified Family Mediator who is known for offering skilled and compassionate legal representation in the Sarasota and Charlotte Counties of Florida. You can greatly benefit from her one-of-a-kind approach, which draws from her graduate studies in mental health counseling.
Contact Boeller Law, P.A., today to get in touch with our Sarasota alimony lawyer.