Sarasota Child Custody Attorney
We Help You Protect the Best Interests of Your Child​
When it comes to deciding who will have child custody when filing for divorce, family law cases often become highly emotional and difficult. In the state of Florida, a court can grant two kinds of child custody:
When sole custody is granted, the court makes one parent responsible of the child's welfare and is authorized to make decisions about the child's daily life.
When joint custody is awarded, the court grants both parents with legal and physical custody so that the child can spend significant amounts of time with both parents.
Courts often grant parents shared custody in an effort to allow both parents and children to spend quality time together and continue building strong relationships. A time sharing agreement is made in order to avoid any conflicts and ensure that the child spends time with both parents.
Contact our child custody attorneys that proudly serve Sarasota. Manatee and Charlotte Counties, including Venice and Bradenton, FL.
Physical vs Legal Custody​
Legal custody refers to the right to make decisions about your child's welfare and upbringing. This can include decisions about religion, education, healthcare, and more. Physical custody refers to which parent the child lives with. This means that if you have sole physical custody, your child lives with you and their other parent only has visitation rights.
Custody agreements can include any combination of joint or sole physical and legal custody. In Florida, courts often prefer granting joint custody so that the child can be raised by both of their parents, as long as that is in the best interest of the child.
Best Interest of the Child Florida
During a custody hearing, a judge will determine custody based on the best interest of the child. Courts may take into account any factors they deem relevant when making this determination, though they will give more consideration to issues that impact your child's health and safety. Some such issues include:
Which parent is more likely to take care of the daily emotional and physical needs of the child
Which parent is more likely to maintain a stable and nurturing relationship with the child
Which parent is more likely to help foster the relationship between the child and their other parent
It's important that you seek counsel from an experienced child custody attorney who can help protect your relationship with your child.
Work With an Experienced, Certified Family Mediator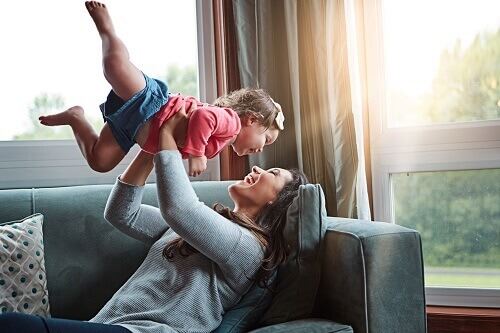 At Boeller Law, P.A., our Venice child custody attorneys have helped many families going through divorce. When drafting time sharing agreements, Attorney Sara Sawyer Boeller relies on her counseling and mental health education and experience as a Florida Supreme Court Certified Family Mediator. Our firm always takes our client's wishes and preferences into consideration when representing them in court. We believe that our clients are the captains of their own ships and we are here to steer them in the right direction and guide them through the often difficult aspects of child custody.
Contact us now to schedule an initial consultation with our Sarasota child custody attorneys.
Exceptional Track Record
Safe & Healthy Environment
Experienced Legal Professional
Personalized & Effective Legal Solutions
Florida Supreme Court Certified Family Mediator
Our Venice child custody lawyers strive to help our clients understand all of the aspects of co-parenting and prepare them for the adjustment that will affect all parties, especially children. As difficult as filing for divorce and settling child custody issues can be, we are here to make things easier and less overwhelming.
For the legal experience and compassionate counsel you need in Sarasota, Venice, or Bradenton, contact the child custody lawyers at Boeller Law, P.A. today.