For many of you, the divorce process can be highly emotional and stressful. We've created this checklist to ensure that nothing falls between the cracks and to get you through your divorce easier.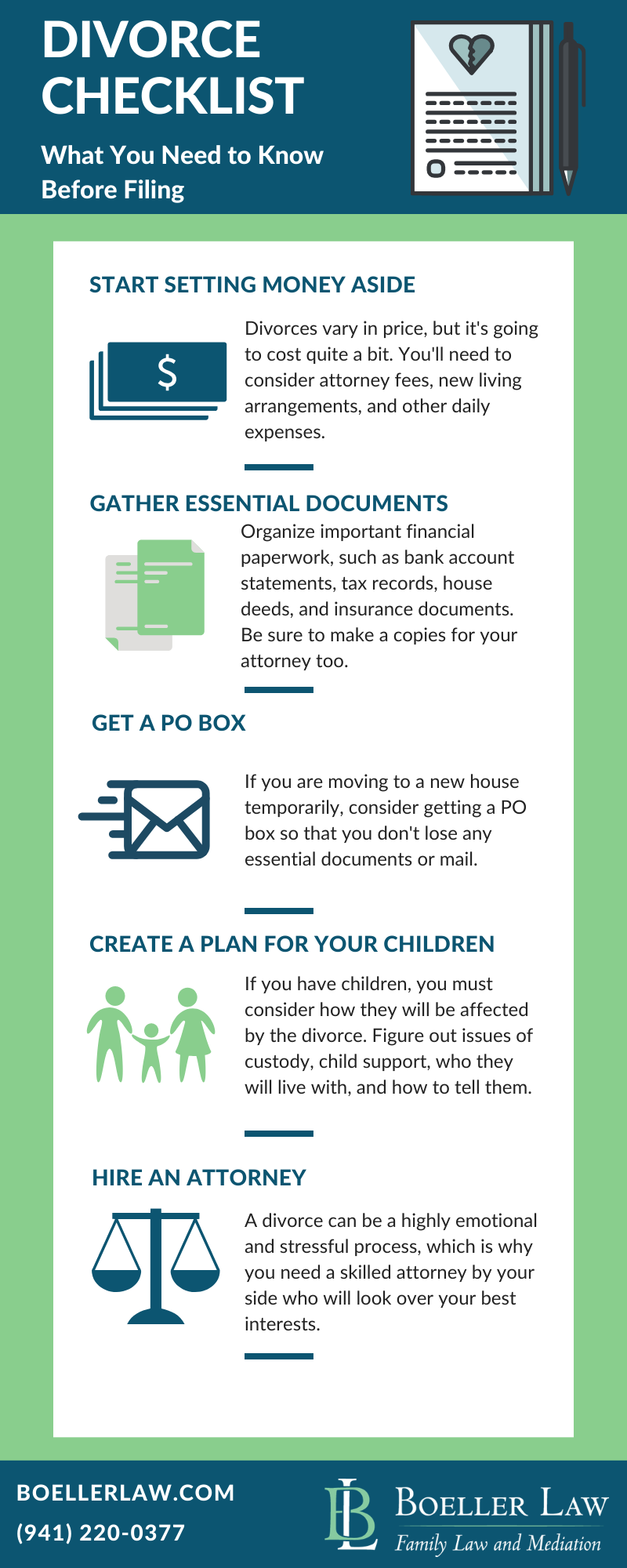 Backed by more than 20 years of experience practicing divorce, family law, and mediation, our Sarasota attorney understands that legal matters involving the family can seem daunting. As such, we strive to make the legal process as smooth as possible by offering our unique approach to cases.
We can help you enter the next chapter of your life confidently. Contact us at (941) 315-8598 for a consultation today.