Common Divorce Mistakes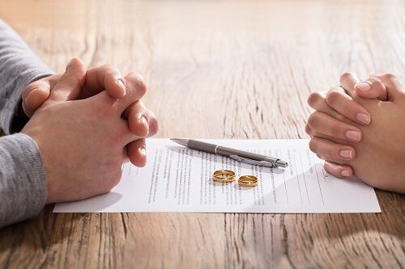 Amidst a potentially tumultuous courtroom battle, attending meetings upon meetings with attorneys, and managing heavy emotions, divorce can leave you feeling vulnerable, making room for mistakes. If you are about to begin a divorce or are already in the thick of one, our attorneys at Boeller Law are here to help. With more than 20 years of experience in family law, we've seen our fair share of financial and emotional missteps made in the courtroom. Lessen the pain of this process and help resolve your divorce favorably by understanding the six biggest divorce mistakes.
Mistake #1: Not considering mediation
Divorce is notorious for being a lengthy and costly process, but it doesn't have to be that way. Many couples have turned to us for mediation in hopes of settling their divorce without litigation and on amicable terms. With this option, a mediator will act as a neutral third-party to help spouses reach an agreement regarding the terms of their separation, such as child custody, property division, visitation/time sharing, and child support. It's important to note that mediation may not be appropriate for every couple, especially if they are unwilling to work together to reach a settlement.
Mistake #2: Neglecting taxes
When a marriage ends, there are many implications to consider, including your taxes. Some considerations include:
Address changes

Name changes

Tax withholdings

Filing status

Alimony payments

Claiming dependents

Sharing retirement

Divorce tax deductions
To make sure you're paying the right amount of taxes, it's best to consult a financial expert.
Mistake #3: Involving your children
Divorce is a painful time for all parties included, and it can negatively impact your children. In times of high stress, you may share details with your children that could needlessly hurt them and end up hurting your child custody rights. We understand that you may be feeling a mountain of intense emotions, but try not to let it obscure matters related to your kids. Instead, discuss these feelings with a trusted friend or therapist.
Mistake #4: Hiding assets
During the divorce process, both parties must disclose all assets to ensure there is an equitable distribution of property. In Florida, a court divides assets into two categories:
Marital property: Includes assets, such as real estate and vehicles that were obtained during the marriage.

Separate property: Applies to any assets that were obtained before marriage, such as an inheritance.
If you are worried about your soon-to-be-ex taking advantage in court, you may try to hide or fail to disclose marital or separate properties. Avoid being dishonest in court at all costs. If the truth comes out, you may face criminal charges of fraud and lose ground in your divorce case.
Mistake #5: Failing to prepare for the future
Whatever your circumstances may be, transitioning from a married to a single lifestyle will impact your future, which is why it's in your best interest to plan ahead. There may be less household income, additional debt, and child support payments to consider. Financial planning can help you prioritize goals, set realistic expectations, and implement reasonable actions to go towards. While it won't relieve the monetary amount, it can help you move forward.
Mistake #6: Choosing the wrong lawyer to represent you
The biggest divorce mistake one can make is retaining the wrong attorney. When you have the right attorney by your side, the process will go over much more smoothly. It's crucial that you find a firm that fits within your budget, looks out for your best interests, and fulfills your goals over their bottom line.
Boeller Law, P.A. is Here to Help
At Boeller Law, our experienced attorneys understand the importance of having an advocate on your side during a divorce. We handle all our divorce cases with the perfect combination of legal prowess and therapeutic care, and we'll be there for you from beginning to end with cost-effective strategies.
---
If you are planning to file for divorce, contact Boeller Law, P.A. for a free consultation at (941) 315-8598. Our attorneys are ready to help individuals and families throughout Venice, Sarasota, Charlotte County, Manatee County, and the surrounding areas.
---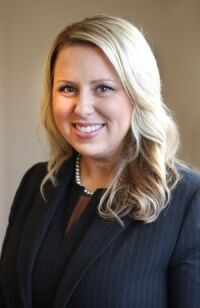 Blog Author: Sara Sawyer Boeller
Sara Sawyer Boeller is a respected family law attorney and the founder of Boeller Law, P.A.
Visit her bio to learn more about her background uniquely qualifies her to handle your case.
More Blogs By Sara Sawyer Boeller: